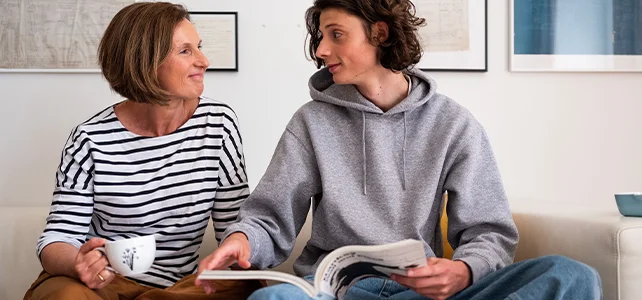 © Helan
Helan not only offers a smoothly running health insurance fund and affordable insurance, but also childcare, home and maternity care, domestic help, holiday camps and a care shop.
How it started
Helan was looking for a user-friendly way to digitalize their online affiliation, integrated into their online flow, to replace the manual follow-up on paper with an efficient online process for both customers and administrative users.
The implemented platform resulted in a user friendly and responsive website that can be used on a desktop, tablet and smartphone running on different operating systems and browsers.
Every year, 200,000 signatures are placed on the platform using an eID card/SMS OTP/email OTP or itsme®.


How Dioss Smart Solutions enables digitalization for Helan
In 2016, Dioss Smart Solutions developed a SaaS for document lifecycle management, including an eSign platform to place qualified signatures using the Belgian eID card.
With the addition of itsme® and SMS or email OTP in 2020, as an alternative option to sign the documents, the platform is even more accessible and user-friendly.

Interested in what Dioss can mean for your business?
We are a dynamic company that plays a progressive role in the field of digital signatures,
eID, smart card technology and Dioss eID Middleware.
Let's have a look at all our success stories and discover our added value.
OUR SUCCESS STORIES
Scroll down